MORETON BAY REGION SET FOR MASSIVE GROWTH IN THE NEXT 10 YEARS!
The Moreton Bay Region is one of the fastest growing urban areas in Australia with residential land sales outpacing the rest of South-East Queensland. The region boasts beautiful waterways, national parks, thriving towns and communities and great amenities for residents. Moreton Bay Regional Council has delivered record investment in community and transport infrastructure over the past six years and the region is home to more than 460,000 residents.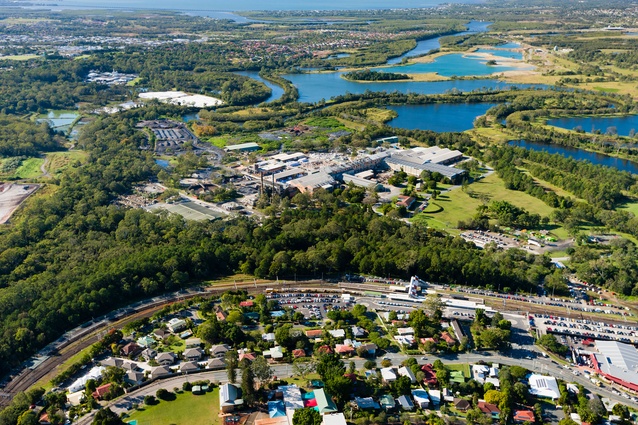 REASONS WHY PROPERTY PRICES WILL RISE IN THE REGION OVER THE NEXT 10 YEARS
Population Growth
Currently home to more than 460,000 people, the region's population is set to grow to approximately 690,000 by 2041. That means an additional 240,000 residents over the next 25 years.
Large Infrastructure Projects
The region is home to some of Australia's largest infrastructure projects, including:
Petrie University Precinct With the first enrolments commencing studies in 2020, the former Petrie paper mill site and surrounding suburbs have been declared a priority development area by the Queensland Government. The new university is expected to have 10,000 university student placements, 6,000 ongoing jobs and $950 million in economic benefit through the creation of a major new University. For more information visit USC Moreton Bay
Caboolture West (30,000 new dwellings/80,000 people) This master planned area covers approximately 6,500 hectares of land immediately west of Caboolture and Morayfield. The area is bound to the north by the D'Aguilar Highway and Caboolture River Road to the south. In creating a prosperous community, focus has been placed on housing choice for all budgets, value for money / investment, access to travel choices and a sense of place. The area will include up to seven new suburbs, three high schools, nine primary schools and new commercial and industrial areas. The net benefit to the community from the development is expected to exceed $10 billion.
Redcliffe Seaside Village Rejuvenation The award winning refurbishment of the Redcliffe Seaside Village has delivered an exciting and vibrant lifestyle precinct that continues to generate significant economic benefits for the region.
Significantly Improved Transport Infrastructure
The recently completed Moreton Bay Rail Link Project ($1.1 billion, over 3,000 jobs) saw a 12.6km dual-track rail line constructed between Petrie and Kippa-Ring servicing six new train stations at Kallangur, Murrumba Downs, Mango Hill, Mango Hill East, Rothwell and Kippa-Ring. The new rail link and upcoming university are already driving significant property investment in the region.
Improved Public Amenities
Significant expansion and growth of shopping centres, services, parks, and schools, has been led by Westfield's massive investment in the expansion of North Lakes Shopping Precinct. The addition of international retailers Ikea and Costco and potentially Amazon have added world class retail outlets to the region's fast-growing community.
Growing industry diversification
More than 43,000 jobs were created in the Moreton Bay region since 2015, thanks to a combination of infrastructure projects and community initiatives. The local economy has increased by more than 50% in the last decade and is set to continue its strong growth trajectory.